Local writer Martha McGonigle reminisces with Lisa Flavelle and Billy Howe
Written by admin on October 12, 2018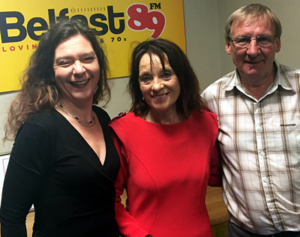 Local writer Martha McGonigle reminisces with Lisa Flavelle and Billy How on the first Thursday of every month on their mid-morning show.
Last month she focused on Bank Buildings.
Here is her original poem 'The Meeting Place' Just click on the play symbol to hear Martha tell us all about Bank Buildings.
Next month we focus on The Grand Central Hotel. Send your memories to lisa@belfast89.com
---