DJ Pip, AKA Philip, has been in the music industry since the age of 14 when he first started doing gigs in community centres and moving onto weddings and private functions of many sorts spanning over many years. Philip was also a DJ on City Hospital Radio, and Musgrave Park hospital Radio as well as various community based stations in many different communities.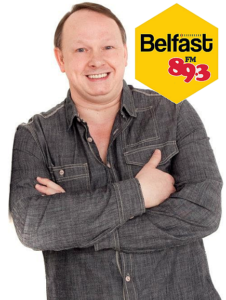 During those years he has owned two records shops Elite Records in Queen Street (previously Underground records) and then Streetdance Records in Arthur Lane and in both shops he employed Mickey Modelle. Streetdance Records ran many successful dance nights all over the country featuring many top name dance DJ's including DJ Modelle.
During this time he was a DJ on KISS FM based in Dundalk and ran a dance show on a Monday night, but alas with every thing in life age changes us and after many years he moved to MAGIC 105 based in Mid Ulster playing a mixtures of 60s, 70's and 80's music doing the three hour mid morning show 5 days a week and also appearing at the very successful Club Magic nights in Portadown Rugby Club.
Married with two daughters Philip (Pip) has returned to radio as he describes radio and music as one of his first loves.
---
Read more
---