Belfast 89FM
24 hours a day
7 days a week
Weekend Programmes – 21st and 22nd July, 2018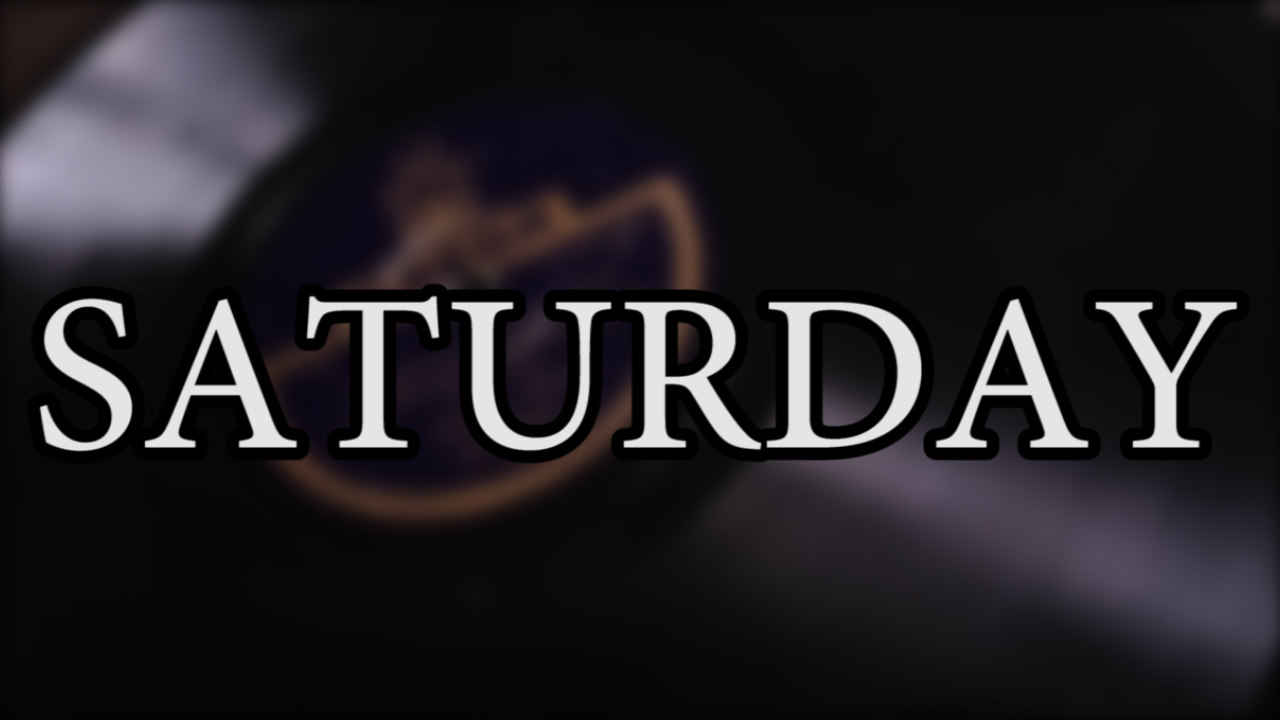 0700-1000 Weekend Breakfast served up by Paddy Smyth
1000-1300 Robin Scott ( in for George Lavery)
1300-1500 Don Thompson (in for Paula O'Hare)
1500-1700 Nigel Blair (in for Trevor Kelly)
This afternoon's guest is the Queen of the Showband scene, Muriel Day. Ireland's first ever female contestant in the Eurovision Song Contest. Join in, share Muriel's life in music, and the music in her life.
1700-1900 Disco Daze with Paddy Smyth (in for Terry Whyte)
1900-2100 Tom Johnston's Time Machine
2100-0700 Music through the night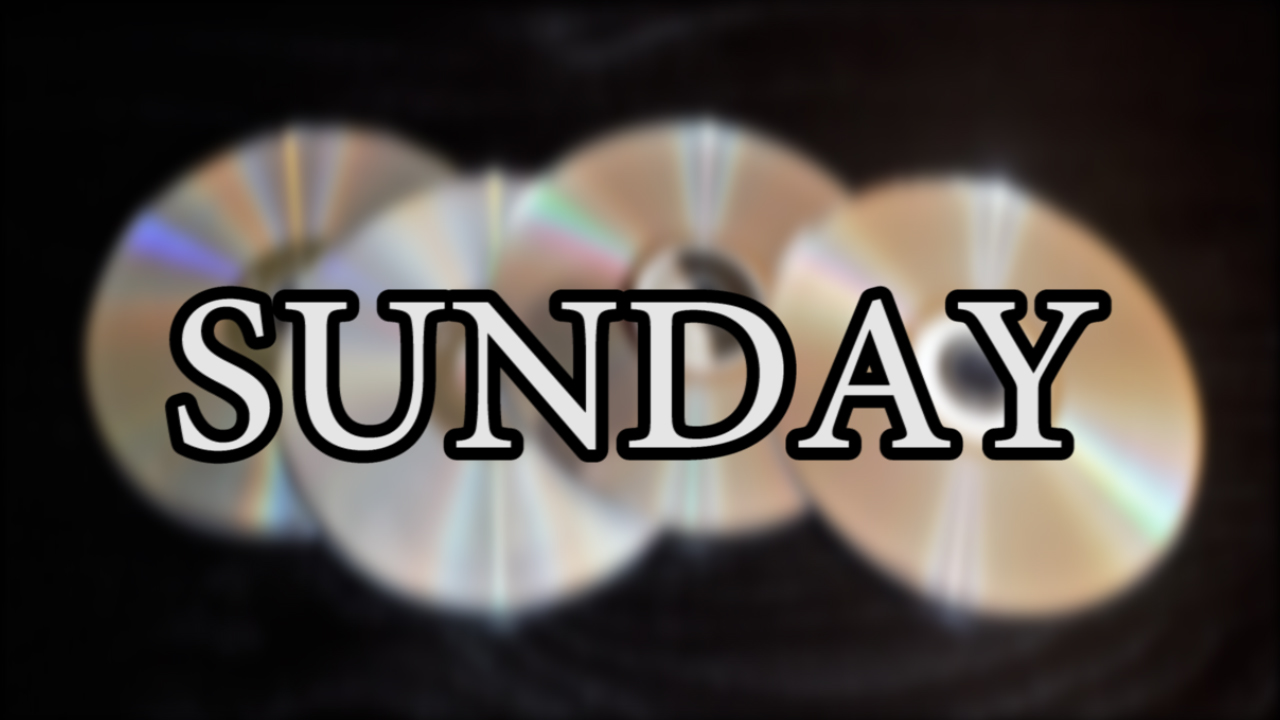 0700-0800 Weekend Breakfast served up by Paddy Smyth

0800-1000 Songs of Joy with Ronnie Morrison
1000-1300 Lazy Sunday – Mike Allen and Naomi Patrick
1300-1500 Don Thompson
1500-1700 Neil McLaren (in for Stephen Andrews)
1700-1900 Magic Bus driven by Del Halligan
1900-2100 Robin Scott including the 'After Eight' songs
2100-2130 Terry's Record Club.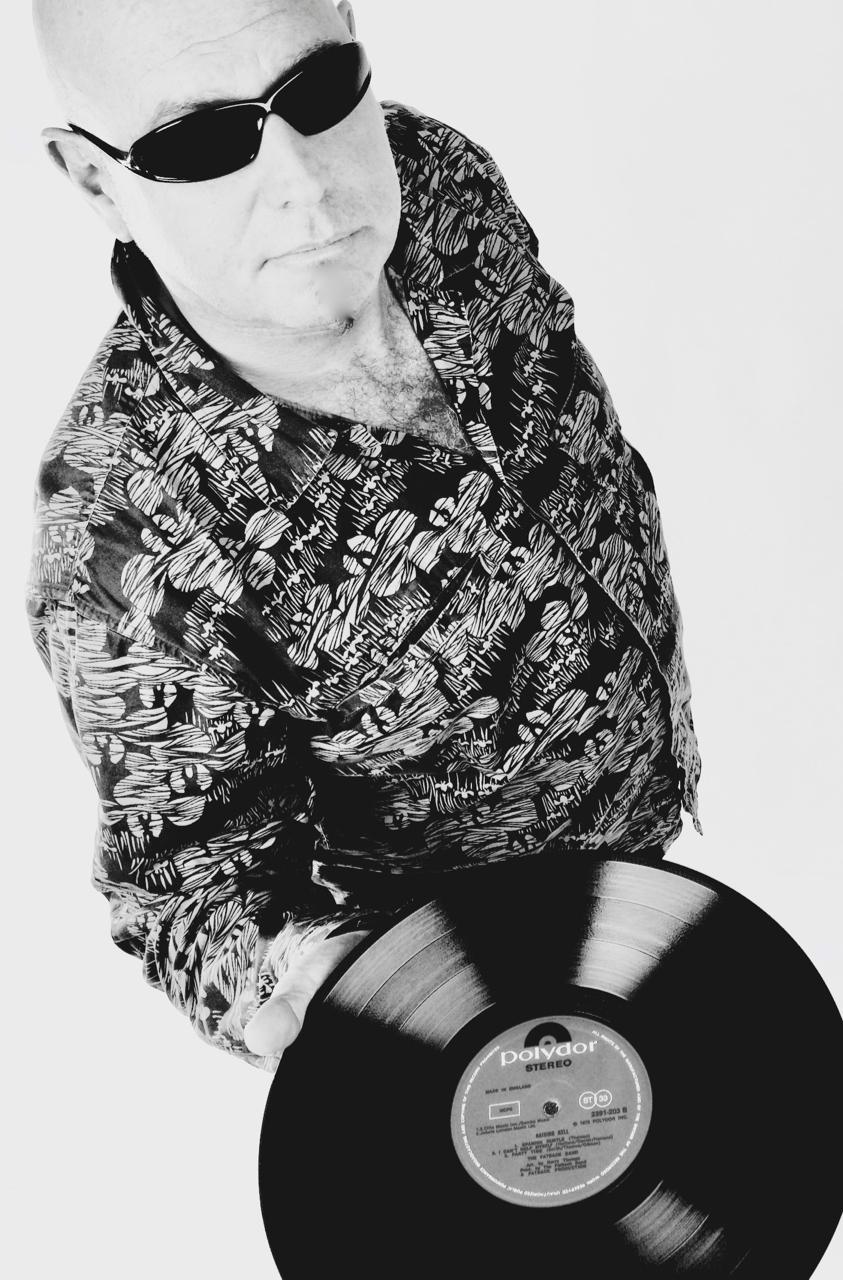 Did you miss the series? Here's your chance to catch up..
This weeks guest is Bangor man, Brian Irvine. Brian, travels the globe composing and conducting his original scores. Composer in resident for The Ulster Orchestra and Hull City of Culture. This Sunday he hangs up his Baton and kicks back in the Record Club.
2130-2300 Soul sequence produced by Mark Boylan.
2300-0700 Music through the night
Belfast 89FM gets out and about at the Abbeycentre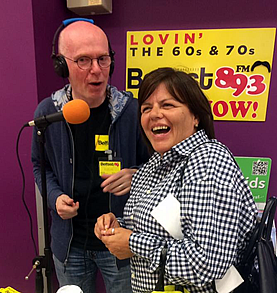 Berlfast 89FM presenter Robin Scott interviews a listener during Belfast 89FM's recent competition day at the Abbeycentre, Newtownabbey.
Robin co-presents our Wednesday Afternoon Talk-In with Chris Hughes.
Call them on 028 9503 0389, email them at studio@belfast89.com or text the studio at 80818, start your message with Belfast and then leave a space.
Standard text rates apply.
Kenny wakes up the city every weekday morning
The week starts here with Wake Rattle & Roll and the Music Maestro himself, Kenny Tosh.

There's the Bitz file, Hits & Headlines and two Number 1s is here too.

Join Kenny – He's on air from 7am and you can email him at studio@belfast89.com  
or text 80818, start your message with Belfast and then leave a space.
Standard text rates apply.
---