Welcome to Belfast 89FM – t
he home of all the great tunes from the 60s and 70s.

Picture courtesy of the Belfast Hills – Caring for the hills, their wildlife and people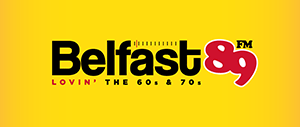 Broadcasting began in June 2015 and since then, Belfast 89FM has rapidly established itself as a local favourite with a growing listenership made up mainly of those who grew up with the music of the 60s and 70s.
….  but surprise, surprise, we've also got listeners from all age groups right across this great city on 89.3FM and far beyond. We also have many listeners who join us online or using the Tunein App so 
wherever you may be in the world, you are very welcome! We've got the music you'll love, the chat you'll enjoy and we're broadcasting 24 hours a day from the heart of the city of Belfast.
Why not give us a call on 028 9503 0389, or send a text to 80818, starting your message with Belfast and then leave a space.
You can also email the studio: studio@belfast89.com
And if you'd like to advertise your business on Belfast 89FM, we'd love to hear from you – email us at advertising@belfast89.com
Introduction
Belfast 89FM plays music from the 60s and 70s and while we know that our listeners are from across all age groups, our biggest audience is made up of those who grew up with the music of that period.
This group has a wide range of general and particular interests and concerns, including healthy living, social and consumer advice and leisure activities.
All of these topics and more are regularly discussed on air by our lively and informed presenters and contributors.  We always welcome contributions and content for our chat based programmes and please contact us with your suggestions on 028 9503 0389.
We are also keen to hear from anyone who would like to contribute their time and skills by helping out at Belfast 89FM – business and/or sales skills are especially welcome – contact us by email to advertising@belfast89.com
More About Us
Everyone involved in Belfast 89FM contributes their time, skills and energy on a voluntary basis.
The combination of new volunteers and the familiar voices of presenters who have graced the airwaves of existing local stations over the years, ensures that Belfast 89FM has a truly genuine, engaging and distinctive sound.
Tune in on 89.3FM for music from the 60s and 70s and good craic.
If you like what you hear then get in touch.
Text 80818, start your message with Belfast and then leave a space.
Email: studio@belfast89.com
Phone: 028 9503 0389.
---