Listening to Belfast 89FM
You can now enjoy Belfast 89FM almost anywhere in the world!
If you are in the Greater Belfast area (see coverage map below), you can tune in on 89.3FM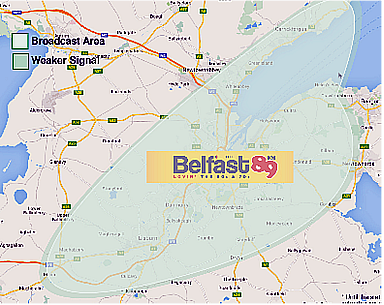 Tune in to us in the Belfast area at frequency – 89.3FM
It will be BEL89 on your car radio.
Or listen to us on your Smart Speaker – ask Alexa "Alexa, play Belfast 89FM"
Or listen online by clicking the play icon in this website.
We would love to hear where you are listening so let us know at studio@belfast89.com
---