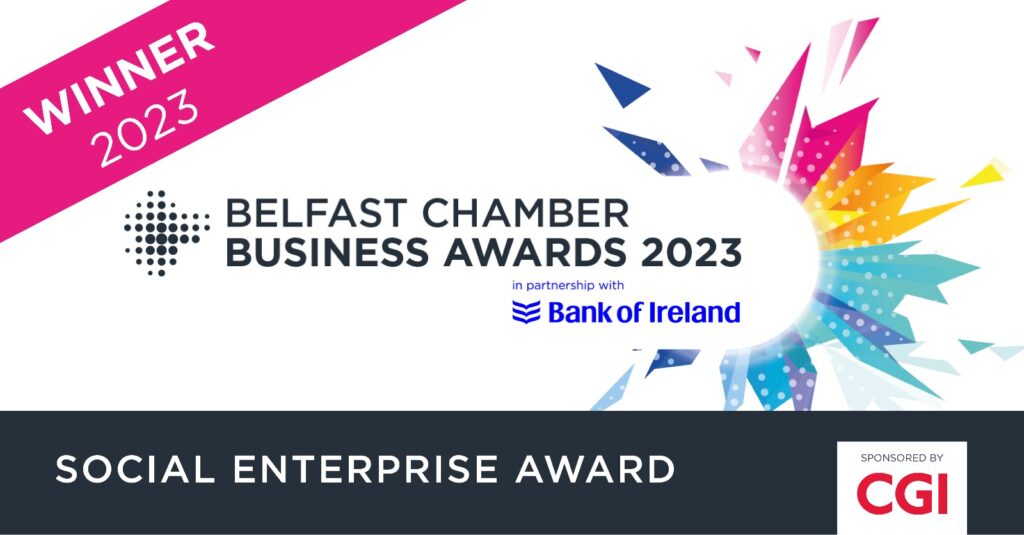 Belfast 89FM has scooped a major award at this year's Belfast Chamber Business Awards.
Belfast 89FM, based in the Merrion Business Centre, Howard Street, beat off stiff competition to take home the silverware in the Social Enterprise of the Year category at a Gala Awards Evening in Titanic Belfast on 20th October 2023.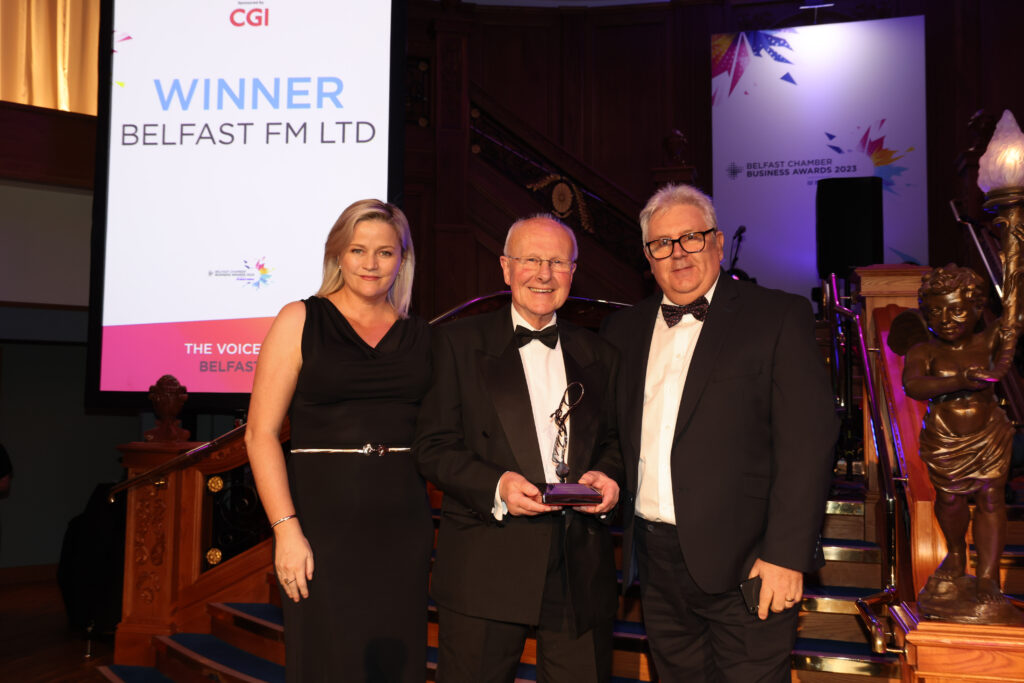 Now in their eighth year, the Awards, organised by Belfast Chamber with Bank of Ireland as Principal Sponsor, are widely seen as the benchmark in business success across the city.
Belfast 89FM Chair Joe McCormack said that in the eight years since the station has been on air, it has gone from strength to strength making a huge impact across the city.
"Belfast 89FM is a fully collaborative venture, placing the needs of older listeners at its core.
"It is completely run and staffed by volunteers from the community it serves," he said.
"The over-55 demographic in the city is overlooked and underserved by mainstream broadcast media, a fact OFCOM recognised when it awarded us a radio licence."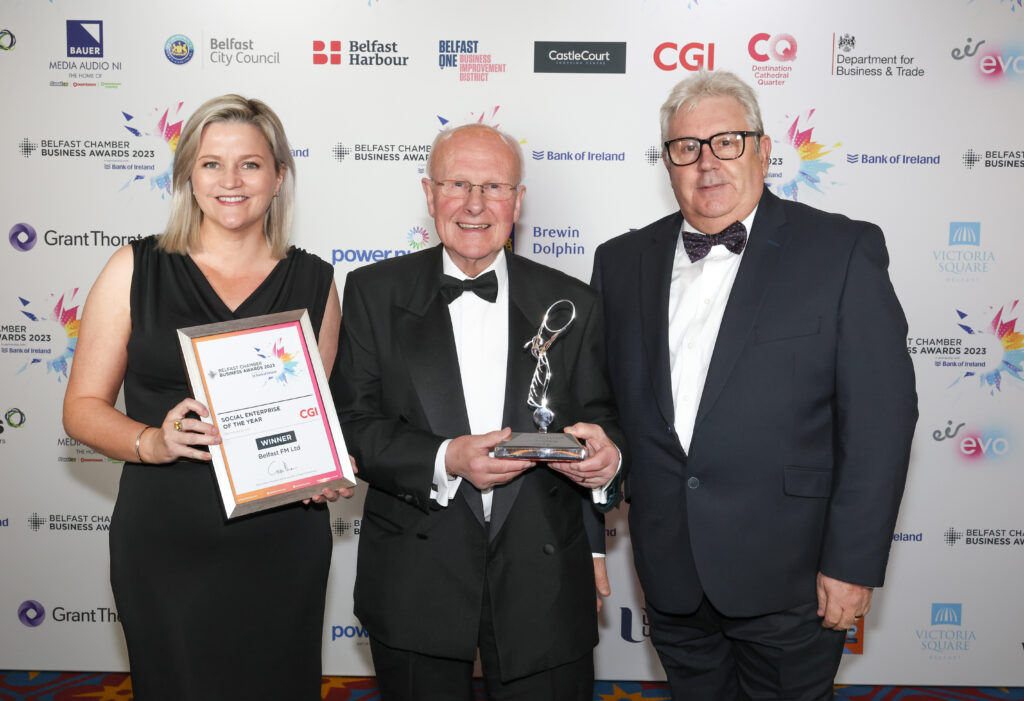 Mr McCormack added that Belfast 89FM's mission is to provide music, local information and companionship as well as providing a social presence and an opportunity for social exchange for older people in the Greater Belfast area.
"Belfast 89FM has built up a strong reputation within Belfast and beyond", he said.
"The over-50s appetite for 60s and 70s music combined with local content is what so many older people are really missing", he said.
Belfast Chamber Chief Executive Clare Guinness said:
"Belfast Chamber is delighted that our 2023 Business Awards produced a record number of entries and I know it was a real challenge for the judges to whittle down so many entries to create this year's shortlists and winners".