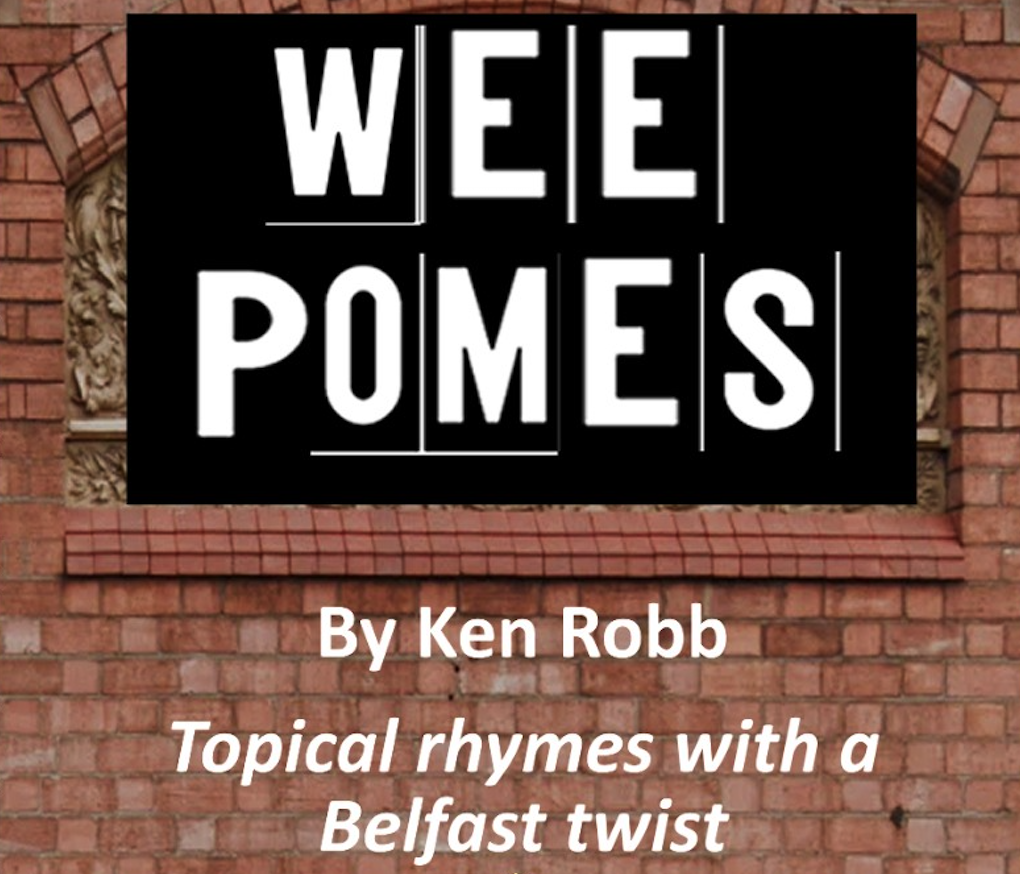 Ken Robb is a regular contributor to the weekday morning schedule on Belfast 89FM with a quirky selection of topical verse with a local twist.
Our listeners tell us that they enjoy Ken's regular contributions and many have contacted Belfast 89FM requesting a copy of his latest piece of work. As a result, Belfast 89FM has produced this compendium of Ken's "pomes" which we hope you will enjoy.
Most of the 'pomes' were written about news current at the time of writing, so here's hoping you enjoy being reminded of past events.
A great gift, or just for your own enjoyment, you can purchase Ken's 'Wee Pomes' direct from Belfast 89 for only £10 (+ P&P of £2.56) using the 'Buy Now' button below.